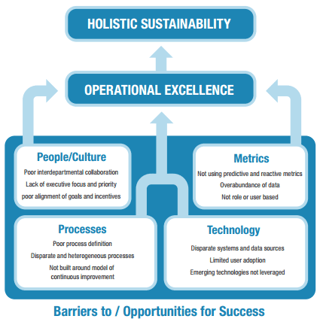 In this weekly Roundup, LNS Research explores recent announcements and events, such as Enviance Acquires Actio Corporation; commerical users can now fly drones for profit purposes without a pilot's license; and Intel continues with its IoT vision.
Enviance Acquires Actio Corporation
Enviance, a Cloud-based environmental, health, and safety (EHS) software provider announced the acquisition of Actio Corporation; which is also a Cloud-based EHS software provider with a particular focus on substance-based materials, supply chain management (SCM), and risk management.
Through the acquisition Enviance hopes to extend its Cloud-based software capabilities to deliver a more robust EHS solution. As the company works to have both software systems integrated into a single solution, Enviance believes it will be able to increase the value of its EHS solution with better security, scalability, and strategic value to the EHS data management system. Commenting on the acquisitions is Enviance CEO, David Muse who said, "Bringing Actio into the Enviance portfolio builds upon our legacy of making the complex clear through unsurpassed data management, robust functionality, and an intense focus on our client community." To read more on this click here.
Drones Now Fly License-Free
The Federal Aviation Administration (FAA) decided that United States companies can now fly drones without a pilot's license. The "Part 107," a new set of rules applied to the use of drones, will allow drone use by commercial operators.
Previous to "Part 107" commercial operations of drones were illegal, but with the new rules set in place organizations can use drones for profit purposes. Although the pilot's license is no longer a requirement, all commercial users are required to take and pass a knowledge test and earn a certification specific for flying drones. DJI's, a seller of drones, spokesperson Adam Lisberg made a statement saying, "This is a major development for the future of drones in America. It means that businesses and farmers and government agencies and academic research can put drones to work without having to get an airplane pilot's license or follow other onerous rules." To read more on this click here.
Intel Strengthens its IoT Quest
Last month Intel, the semiconductor manufacturing company, recently announced the acquisition of Itzeez, a Russian-based software organization aimed towards granting computers the ability to "see." Along with the acquisition, Intel has shown its focus shift to the Cloud and Internet of Things (IoT).
Intel hopes Itseez will also add value to the company as it will assist in the development of an image recognition software. The image recognition software will be used for purposes of security solutions and image recognition for drones and self-driving cars. Former Intel employees and the leaders of Itseez, Victor Erukhimov and Sergey Molinov will also be assisting with the image recognition software using algorithm from Itseez, which has already shown positive results. To read more about this acquisition and the IoT and Cloud direction of Intel click here.
Categories: Supply Chain Management (SCM), Cloud, Industrial Internet of Things (IIoT), Industrial Transformation / Digital Transformation, Environment, Health and Safety (EHS)