The #MondayMusings Industrial Transformation blog series provides insight and analysis for executives from recent briefings, events, and publications @LNSResearch.
GE held its sixth Minds + Machines event the week of October 23 in San Francisco, home to past events, but in a new venue. During the past several years GE transformed industrial-style locations into conference venues, demonstrating as it did so its ability to use its own technology to rapidly spin up what amounted to a small city. Attendance has grown from 150 at the first event to over 3800 today, with this year almost double from 2016 — making the larger Moscone Convention Center a necessity.
Clear Message: Experimental Days Are Over
No longer surrounded by portable generator sets, field-deployed technology, and the industrial trappings of previous events, this year's Minds + Machines felt more like an IT-themed conference. Whether it was intentional or not, the shift echoed the message delivered by John Flannery, the new GE CEO. That message was: The time for experimentation and learning is over when it comes to Digital Transformation. It's time to get on with business. Digital is here to stay, it's part of everything GE is doing, and it needs to be part of everything any business does.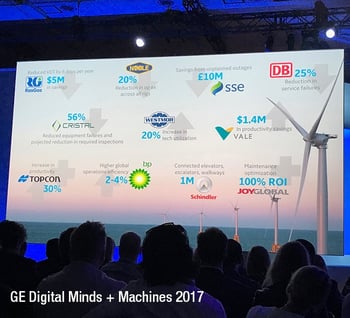 It was also very much an IT event in that Satya Nadella, CEO of Microsoft was one of the keynote speakers, emphasizing the partnership that GE has with Microsoft, moving away from a GE-hosted Cloud to Azure, or AWS, as demanded by customers. This shift reflects the reality that other automation companies have already discovered —running your own Cloud is not easy or inexpensive. GE's decision reflects their growth and understanding in the IIoT and Cloud space, and will allow them to focus on industrial cyber security and applications instead of commodity technology associated with running a global Cloud platform.
GE also made a significant announcement about its partnership with Apple to deliver the Predix toolkit to the iOS operating system, allowing iPhone and iPad users to access Predix solutions. The first one is Asset Performance Management Cases, which allows Apple device users to access streaming data from IIoT-enabled systems. As part of the partnership, GE will make iOS devices the GE standard for mobile devices globally – and Apple will standardize on Predix as its IIoT platform.
Platform is Co-Star, Apps Take Leading Role
There was also a shift in the message from GE Digital. In the past Minds + Machines was centered around the Predix platform. This year the event was focused on applications, and more importantly, how those applications can solve specific industry problems. In that respect Minds + Machines was also more conventional — that has been the messaging from the rest of the automation supplier community, mostly because they did not have an IIoT platform in the same style of Predix. LNS sees the shift away from Predix as a signal that Predix is the enabler of applications. It's a timely theme and somewhat reflects that the hard part of establishing Predix as a platform is mostly done.
LNS applauds the IIoT platform positioning shift from the genesis of innovation and Digital Transformation, to that of a core enabler of industry-focused analytics, applications, and solutions. Customers no longer want platforms and big bang technology projects. Instead, they demand scalable applications and analytics with use cases, easy to implement, and deliver quick ROI and business value. They also want to implement these new solutions on top of a proven and scalable platform — not a burning one.
Handling All That Data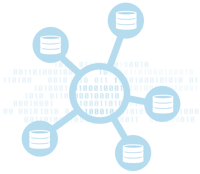 In terms of proving that Predix is a scalable platform, GE made progress at this event. The company stressed that creating a common asset data model is core to the success of the platform and LNS strongly agrees. Predix Studio was on the main stage and showed progress in this regard. We saw how that solution incorporates BitStew into the Predix stack and enables the use of machine learning / artificial intelligence (ML/AI) to build a data model across ERP, data historians, and asset performance management (APM). It's a step in the right direction, but GE still has work to do and will need to continually demonstrate a dramatic reduction in the time and cost it takes to build a useable common asset data model.
GE made it clear during this event that Predix is more than a Cloud platform and instead an edge-to-Cloud platform. Again, moving the right direction but hopefully only a first step. The shift to Cloud is going to be slow and use case driven in manufacturing — vendor push or a pure cost argument won't be good enough for many manufacturers. Edge is also a confusing term for many. To a pure IT professional Edge could represent the entire plant, while an automation professional might view it as only final control elements, sensing instrumentation, and physical assets. LNS believes Predix specifically and IIoT platforms broadly must embrace a run-anywhere architecture — that being on smart connected assets, in-plant data centers, in enterprise data centers, in the Cloud — all with a seamless user experience.
Closer Look at Apps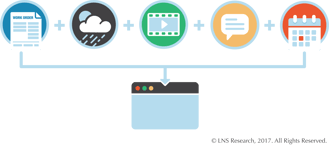 With a focus on key industrial segments like mining, power, and oil and gas, GE made asset performance management (APM) a key theme of its application push this year. GE APM brought together the Meridium and SmartSignal products on the Predix platform, which is now GE Asset Performance Management. There were numerous customer examples given with significant savings generated by APM across all verticals GE is focusing on. They leveraged the BitStew acquisition to produce Predix Studio, an orchestration tool that allows anyone to easily configure IIoT data flows and decision-making in APM. The beta version of Predix Studio was on full display at Minds + Machines with the promise of general availability by the end of the year.
The LNS APM 4.0 framework is broader than GE's APM product, which derives from its Meridium roots. As the first company to focus on reliability-centered maintenance (RCM) and asset strategy, Meridium was instrumental in defining APM. However, as the industry has grown, LNS and others see APM as a broader set of functionalities. GE also sees the broadening role of APM but has elected to break it into three product lines. APM is the core and GE used Minds + Machines to debut operations performance management (OPM), providing the process optimization and financial analytics elements included in the LNS APM 4.0 framework. OPM is an outgrowth of the CSense product which had its initial success in the mining industry. GE has taken those successes, moved CSense to the Predix platform and is now extending its modeling, analytics and simulation capabilities to other industries.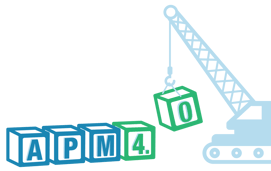 The other critical element in the LNS APM 4.0 framework is the work and materials management provided by enterprise asset management (EAM) or computerized maintenance management system (CMMS) solutions. For GE, companies can get this capability with ServiceMax. Still positioned as a field service management solution, LNS sees ServiceMax as a path for GE to round out the portfolio needed to serve an APM 4.0 market. The only missing element is the engineering software piece. The PTC relationship is changing. In 2016 PTC was prominent at the event, while this year it was noticeably subdued. Instead, GE highlighted its new relationship with Cloud-based PLM provider Aras. So, between its own products, partnerships, and a growing service provider community, GE is ready for APM 4.0.
Regarding plant applications, it was clear from the event that GE has not abandoned the Proficy installed base. But it was also clear that plant applications is only a small part of the overall GE Digital vision. The new industry focus for GE Digital, driven by Flannery, will likely continue to concentrate on solutions that align to core GE businesses like power generation, utilities, oil and gas, and transportation to name a few; and away from industries traditionally served by plant applications like food and beverage and CPG. LNS Research does not believe that existing customers should abandon ship today, but with GE shifting support for some industries to distributors, customers need to understand the GE strategy going forward.
Next Up: Results, Profitability and Industry Value
Ultimately, in many ways Minds + Machines has evolved from an avant-garde Digital Transformation event into a more traditional convention that melds the IT and operational technology (OT) themes. Definite shifts are going on within GE as it moves from the Jeff Immelt era into the John Flannery era. There will be a greater focus on results and profitability so expect products to become much more focused. LNS anticipates value-driven pricing to emerge across many product lines and products that don't earn their keep will disappear. The market will see fewer products, but those products will get the investment necessary to move them to Predix and make them more supportable and deployable. So, becoming conventional is probably the right move for GE despite competitors trying to paint it as a failure of Predix. We don't see it that way -- it's a sign of GE Digital's maturity and now is the time for it to drive industry value.
Categories: Cloud, Solution Vendor / Software Vendor, Industrial Transformation / Digital Transformation, #MondayMusings, Operational Architecture