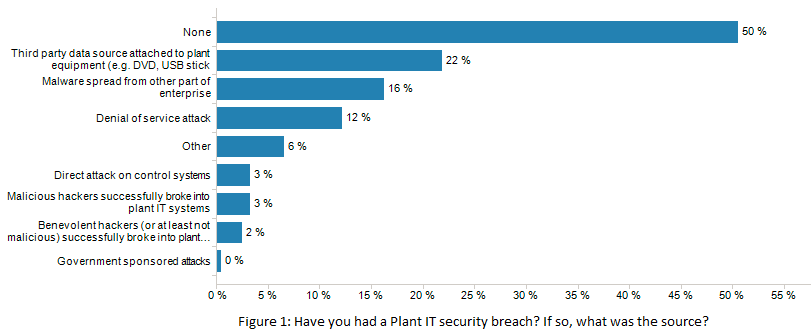 This week I had an opportunity to attend the ABB Customer Conference in Atlanta, GA to get an understanding and viewpoint on how ABB Enterprise Software is bringing together solutions to tackle the most pressing issues in Utilities, Oil & Gas and Mining. Click here to speak with Jason
Most of the topics I explored and engaged in were how ABB is moving forward with Asset Performance Management (APM) capabilities and how the Industrial Internet of Things (IIoT) or as ABB defines it, Internet of Things, Services and People (IoTSP) is affecting customer view points on Digital Transformation initiatives.
IIoT Increases Risks with Security and Data
The top of mind issues for customers at the conference were balancing the opportunity with IIoT while considering the risk associated with security and data. There was an entire track on dedicated to security outlining the basics, best practices, and Cloud solutions. From a business system point of view, security has been largely intertwined with any implementation process. Now with IIoT and the opportunity to connect anything, it opens on assets to security issues like never before.
These are important research topics that LNS Research follows closely with the end-user. Looking at Figure 1, it's clear that breaches are happening on a regular basis. Although 50% say they have had no such attack, there remains the possibility that they have and the malicious parties are waiting for the right opportunity to take advantage.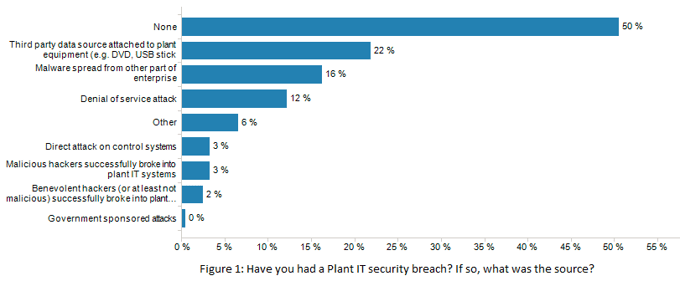 Microsoft Azure is Core to Product and Solution Strategy
Many of the sessions touched on the strategic partnership ABB has with Microsoft. It was clear this partnership is long term and reaches the highest levels of both organizations. The collaboration was seen during the event with presentations by Microsoft and ABB product session that included the Microsoft Power BI and Azure visions for now and in the future.
Partnering and incorporating offerings from Microsoft in the ABB solution portfolio should strengthen as each offering will have the latest in security, analytics, and Cloud capability; which is extremely important as the technology landscape is shifting quickly. This also prepares ABB to have the start of an IIoT platform for its applications.
Utilities See Promise for Connected Asset Lifecycle Management Strategy
Lastly, a panel discussion with two Utility customers, Bonneville Power and Duke Energy, centered on the vision from ABB named Connected Asset Lifecycle Management. This is the IT/OT view from ABB and how to manage the asset lifecycle with Workforce Management, Asset Performance Management (APM) and Enterprise Asset Management.
For Duke Energy this meant exploring the connection between Maintenance Planning and Financials for a holistic view on planning vs. priority. Bonneville Power sees Connected Asset Lifecycle Management as an opportunity to break down silos between Operations/Maintenance and the supply chain. We see this as the first steps for ABB to support digitalization efforts for their customer base, especially those who start their transformation journey with Operations and Maintenance.
Clear Roadmaps and Tightening of IIoTSP Messaging
ABB continues down the path of enhancing their APM portfolio with a clear vision and roadmap. It's good to see the start of incorporation of IIoT technologies and messaging at a corporate level and into its offerings with Microsoft Azure and Power BI as these capabilities will become a more prevalent requirement from the industries they serve.
Educating the industry over the next 12-18 months on their IIoTSP vision and value proposition will be key. LNS Research sees this as the top issue end-users face as they race to understand the opportunity and focus on not losing a competitive advantage. Showing their progress and successes will show continued support for the customer base, as well as a willingness to invest as the technology landscape changes quickly. LNS Research looks forward to seeing the results.
Access this NEW eBook, "Manufacturing Metrics in an IoT World: Measuring the Progress of the Industrial Internet of Things," presents results from the fourth iteration of the biennial Metrics that Matter research study conducted between LNS Research and MESA International. It places particular focus on what IIoT means to manufacturers in the MOM space.