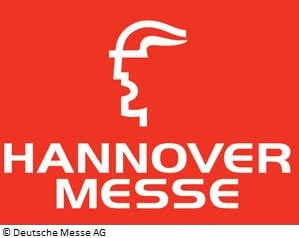 The #MondayMusings blog series provides executive level insights and analysis for the Industrial Internet of Things (IIoT) and Digital Transformation from the previous week's briefings, events, and publications @LNSResearch.
Click here to speak with Matthew
Last week was the biggest week of the year for the Industrial sector and the one time a year Manufacturing Geeks and Heads of State attend the same trade fair. As luck would have it, the year Hannover Messe #HM16 choose the U.S. as the partner country is the first in the past five years I haven't attended. Luckily, Andrew Hughes, Mehul Shah, and Greg D'Andrea made the trek for LNS Research.
Hannover Messe 2016 – Very Big and Getting Bigger
For those of you that didn't have the chance to attend the event this year live in Hannover Germany, here are some of the initial observations from Andrew Hughes.
HM is big, very very big and showing no signs of getting smaller. For those that believe the trade fair is dead and they don't show value (which includes LNS), Hannover Messe bucks the trend. Most "small vendors" we saw with stands were very bullish about the benefits of having a stand.
Industrie 4.0 continues to dominate the messaging, which is not surprising given it is a Germany event. IIoT and Smart Manufacturing was almost invisible by comparison. There were however signs that the hype of Industrie 4.0 may have peaked in 2015.
Digital Transformation continues to be a big push for vendors. Many vendors have made small, but real steps towards this vision (including GE, Honeywell, Schneider, and Cisco – i.e. almost everyone we talked with). The applications showcased were often thin on functionality but clearly demonstrated the concepts of IIoT and Industrie 4.0. In the coming years we expect to see much broader and deeper demonstrations. In a few cases, especially Siemens, vendors demonstrated deep and broad capabilities for Digital Transformation.
IoT platforms are coming fast from all directions. Although there will likely be a multi-platform future, too many vendors think they can address their customers' problems with their own IoT platform. Expect rapid consolidation, but not for a while, with many vendors repositioning for developing applications on top of others platforms. There are loads of interesting opportunity for a hard hitting IIoT Platform SSG.
If you want to get noticed, put a brand new RR jet engine on your stand. Microsoft did that! Microsoft stand also had the most impressive demo we saw – Jabil using Azure analytics for failure prediction on ultra-sophisticated SMT assembly. They can predict failed components when NO measurements are out of spec, and they analyze down to the individual pin level on chips with thousands of pins. Real Big Data Analytics.
Siemens' stand was impressive, but there was no big show item like a production line, just the usual solid progress. Of particular note is that they have deconstructed SIMATIC IT MES/Manufacturing Operations Management (MOM) into individually implementable solutions on top of a Teamcenter backbone.
Despite the scope of Hannover Messe, there were a number of other relevant briefings and insights from Dan Miklovic that occurred over the past few weeks worthy of mention:
The IIoT Platform Issue is Attracting Attention from a Wide Collection of Suppliers
The IIoT is more than just machine-to-machine communications and consists of several moving parts. Obviously the devices themselves and the data they provide is one element, the communications protocols are another, and the infrastructure and support for configuration and management are another. Together these combine into an IIoT platform and LNS Research is seeing more vendors exploring their opportunities within the spectrum of IIoT elements.
Recently, several of our analysts had a briefing with Digital Lumens, which is approaching IIoT from a unique position. Digital Lumens was one of the first companies to move into LED based intelligent lighting systems for industrial and commercial settings. Digital Lumens product line is an integrated set of hardware and software that takes a true system approach to lighting. As such, Digital Lumens has a ubiquitous presence in many facilities since lighting is everywhere in a facility. Since the system is intelligent, Digital Lumens has a mesh network of smart devices and a computing platform that can serve as a key element of an IIoT deployment. Digital Lumens is building out an IIoT platform that we see as having real potential for its customers. We look forward to hearing more from them in future briefings on how they will be able to serve as an IIoT platform.
Big Data and Predictive Analytics, On-premise and in the Cloud, Offering Partnership Opportunities
Big Data and Cloud solutions, by their very nature, require broad presence and capabilities. In many cases, no single vendor can deliver everything clients are looking for. In some cases, we are seeing suppliers that compete in some areas, and forming partnerships in others. It seems that nearly every week we are getting briefed about hardware, software, and platform partnerships to deliver Big Data solutions both on-premise and in the Cloud.
This week IBM and SAP held a joint multi-analyst briefing on their partnership to combine the power of IBM's Watson technology with SAP's S/4HANA technology to deliver Digital Transformation. The two companies are going to invest a million dollars in marketing and set up two centers for co-innovation on Digital Transformation, one in Palo Alto and the other in Waldorf. The solutions that are currently being rolled out are being deployed by combining IBM's cognitive computing on the Watson platform and SAP Analytics The solutions are capable of being deployed either as on-premise on the IBM Power Systems hardware or on the SAP HANA Cloud Platform. The initial proof of concept solutions are in 8 areas which will be showcased at SAP Sapphire NOW:
Recruiting Advisor

E-Commerce

IoT for Sustainability

Fast Fix (IT support)

Heads Up Weather Alerts

Smart Materials Planning

Claims Adjusting
Users attending Sapphire NOW should make sure to seek out and take a look at the relevant solutions to gain an understanding of the power of Big Data and Predictive Analytics.
Access this NEW eBook, "Manufacturing Metrics in an IoT World: Measuring the Progress of the Industrial Internet of Things," presents results from the fourth iteration of the biennial Metrics that Matter research study conducted between LNS Research and MESA International. It places particular focus on what IIoT means to manufacturers in the MOM space.

Tags: Cloud, Big Data, Predictive Maintenance (PM), Smart Connected Assets, Industrial Internet of Things (IIoT), Industrial Transformation / Digital Transformation, #MondayMusings, Manufacturing Operations Management (MOM)