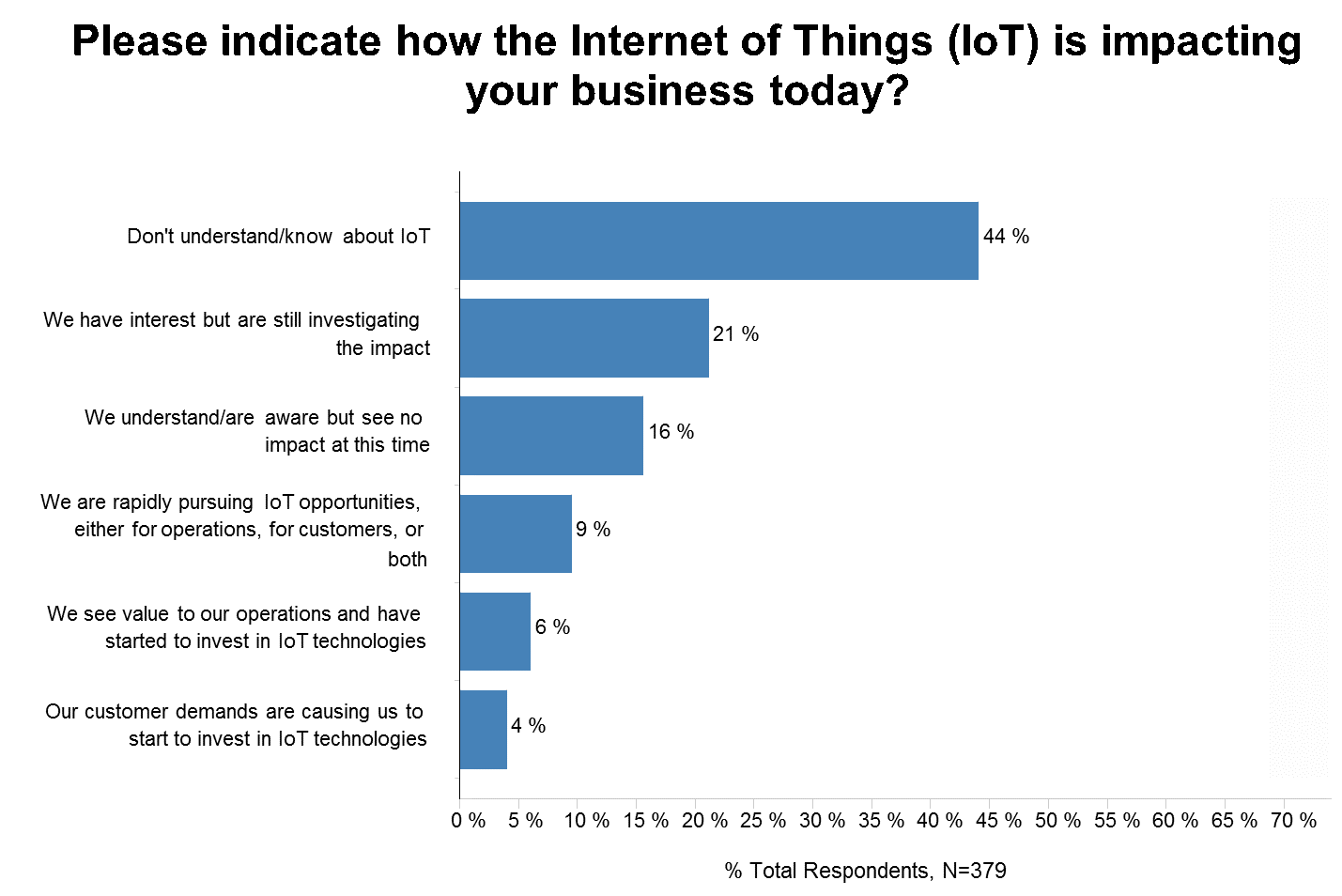 LNS Research was given a great opportunity to speak at this year's Advanced Manufacturing Expo & Conference in Anaheim, CA. Our topic was "Discovering the Good, the Bad & the Ugly in 'Smart' Transitions", where we discussed some of our insights in Smart Connected Manufacturing and Industrial Internet of Things (IIoT) research.
Click here to speak with Jason
The track we were included in had some excellent speakers providing insights into Industrie 4.0. The subject matter was resonating with the audience, and it was clear that as manufacturers explore the evolution of their plants there were two topics that continued to pop up that will continue to be asked until the market can address them.
The two main topics the attendees wanted answered where education on IIoT, its relationship to Industrie 4.0/Smart Manufacturing, and training; or how to gain or acquire the skill sets required in operations and maintenance to support the technologies being incorporated at an increasing pace. This blog discusses each in more detail.
Education on IIoT and Smart Connected Assets
Many manufacturers surveyed, 44%, indicate they don't understand or know about IIoT. This can be attributed to the general lack of clearly articulated stories around the value proposition of IIoT. There are many stories, but often the manufacturers we speak with are looking for examples they can specifically relate to in their specific industry.
We recommend our clients use and understand all stories out in the market today as you will find commonalties. Once those are understood it enables you to navigate internally to get budget dollars to explore pilot projects of your own. A good first step in understanding how IIoT and Smart Connected Assets can improve operations.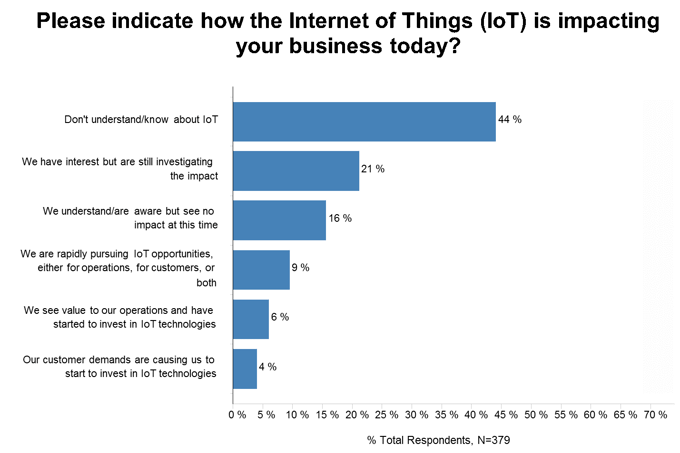 LNS has written on this topic and has excellent resource materials if you want to learn more. For example, there is an eBook on "Smart Connected Assets: Making the Industrial Internet of Things Real". In it we discuss how forward-looking organizations are leveraging IIoT technologies today to accelerate Operational Excellence goals, providing benchmark data and metrics to inform and optimize Smart Connected Assets strategies.
Training the Workforce for Wave of Technological Change
We have been here before, remember back in the six sigma days? We generally had a lack of availability of the necessary resources to fit the requirement, so we built the expertise internally investing in the people we had. These manufacturing resources have the skill sets required to learn new concepts and technologies, quickly.
Fast forward to today and we now have a data scientist shortage. Data scientists will be needed to work with Big Data. They will have to take an enormous amount of unstructured and structured data, and use math and statistics to clean/organize it. Then apply analytics, industry knowledge to uncover opportunities to support manufacturing operations.
We should look internally to begin to train our skilled workforce, the good news is there should be resources available, willing to retrain. Identify these people who want to gain insight using data and analytics, and look to universities and technology vendors who have programs to enable the learning curve that needs to happen.
Take the Next Step
The Advanced Manufacturing Conference & Expo was a great opportunity to connect with thought leaders in the manufacturing industry willing to take the steps necessary to move to Industrie 4.0 & Smart Connected Manufacturing.
Moving forward will require transformative technologies like IIoT. As well as a step change in how organizations will change their people and processes and incorporate the skill sets needed to gain operational efficiencies. This includes insights gained by analyzing the large amount of data generated.
We are at the tipping point with IIoT adoption and the realization of Industrie 4.0 and the Smart Connected Enterprise. Don't be afraid to branch outside of your specific industry to explore the opportunity that awaits to transform and merge IT and OT.
Look to and utilize internal resources who have the skill sets to learn new concepts and technology, and more importantly, come from industry to understand what insights are being extracted to move the business forward in areas not thought of before.
NEW Research Spotlight on strategies and recommendations for minimizing risk through a migration away from monolithic, single-plant MOM architectures through exploration of Cloud and IIoT technologies that are advancing in manufacturing today.