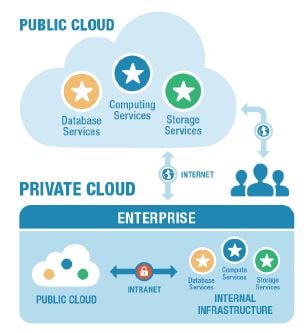 In this weekly Roundup, LNS Research explores recent announcements and events, such as Oracle acquires NetSuite; LG Innotek wins a Suppier of the Year award; Tesla introduces the future of its Gigafactory; and How Quality is viewed by the FDA when it comes to pharmaceuticals.
Oracle Acquires NetSuite
Oracle announced the recent acquisition of business cloud software provider NetSuite earlier this week. The company was acquired for $9.3 billion, and it is Oracle's largest acquisition since 2004 when it acquired PeopleSoft for $10.3 billion. Commenting on this acquisition is LNS Research Principal Analyst, Dan Miklovic.
"LNS Research believes that the shift to Cloud in the ERP space is going to grow, and ERP providers must have the ability to offer appropriate Cloud-based ERP solutions to all aspects of the market. Oracle's acquisition of NetSuite is complementary to their existing Cloud offerings, and should be viewed positively by existing customers of both product sets," said Dan. LNS Research is eager to see what the future holds as ERP, Cloud, and Digital Transformation (DX) continue to take the industry by storm. To read more on this click here.
LG Innotek Walks Away with the GM's Supplier of the Year Award
This month there were a number of Supplier of the Year announcements, from Airbus and GKN in aerospace, to GM in automotive. It's a great time of year for quality leaders because this is a time when Value of Quality is clearly apparent - Number of Defects and On Time Delivery are some of the key metrics featured in Supplier of the Year contracts.
LNS Research Analyst, Dan Jacob commented on the string of recent Supplier of the Year announcements saying, "Quality leaders looking for case studies in the Value of Quality can often find them in the Supplier of the Year awards. This year provides us with a great example of the impact of good quality on corporate performance: GM's supplier of the year, LG Innotek, generated 22% revenue growth due to improved quality." As seen here, the value of quality within a company does not go unrecognized. To read more on the key metrics and depth of the Supplier of the Year award click here.
The Future of Tesla Gigafactory
At LNS Research we had some interesting discussions about the Tesla Gigafactory this week after reading the linked article below. Amongst our team, a comment that stood out above all came from LNS Research Principal Analyst, Andrew Hughes.
Andrew stated, "The highlight number and the whole reason for building the Gigafactory is to reduce battery costs by 30%. We have no doubt that this is possible, but the all-electric car still has some way to go to be a successful mass market proposition. We will be interested to see where the average selling price of the Tesla Model 3 ends up – nearer $50k than $35k ?? – and, more fundamentally, how the changing infrastructure will cope as Tesla ramps up production. However, the key to future automotive drivetrains is the balance between energy density, price, emissions and refill time. There is massive global research on new battery types, somewhat less on Hydrogen power and still plenty of life in hybrid power. We eagerly await a 50kg cell that can power a car for 500 miles and be refilled in 3 minutes – some people might call that a diesel tank – let's hope that changes soon." To read more on this click here.
How Quality Effects Everyone: U.S. FDA vs. Chinese Pharmaceutical Manufacturing
Recently, IndustryWeek brought attention to the dilemma the United States faced last September when it came to drug importation from an unreliable Chinese factory. The issue at hand was the unreliable quality of the factory's drugs being produced and the 0% transparency into production. While the result of this difficulty ended with the Food and Drug Administration (FDA) banning all but 15 ingredients being imported into the United States, LNS Research's Dan Jacob thought heavily on how manufacturers value quality.
Dan commented on this, saying, "While current Good Manufacturing Practices (cGMP) are mandated and drug makers are regularly audited by the FDA, the FDA relies on an honor system for audits of imported drug component suppliers. In certain cases, it allows drug makers to accept component supplier testing documentation in place of audits. Because more than 80% of drug components are imported, this can have an impact on the potency of final drugs.
Audits, particularly international ones, can be expensive and time consuming. Pharmaceutical companies should consider efficient approaches to auditing supplier data to ensure efficacy and quality of imported components. For instance, recent Cloud and Internet of Things (IoT) advances can provide unprecedented real-time access to supplier operations." Read more about the drug incident.
Categories: Enterprise Quality Management System (EQMS), Cloud, Enterprise Resource Planning (ERP), Industrial Internet of Things (IIoT), Industrial Transformation / Digital Transformation