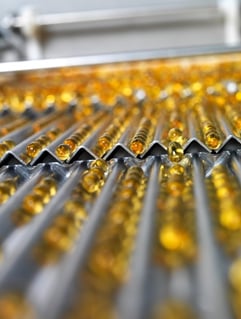 Life Sciences Complying with EHS Requirements
In 2013 the Drug Supply Chain Security Act (DSCSA) was launched to support three stages of environmental, health, and safety (EHS) and traceability efficiency throughout life science and pharmaceutical companies. The DSCSA was broken up into three parts that required manufacturers to enhance traceability through a barcode system, shop-to-top floor reporting of transactions regarding the barcode embedded products, and collecting big data analytics from the previously obtained information and using it to drive business value.
As one of the deadlines for DSCAS requirements approaches, on November 27th, 2017, organizations are looking at their options of traceability software that has the ability to comply with the big data analytics requirement, as well. To find out more about what pharmaceutical organizations, globally, are using and the requirements expected of them click here.
NYC Invests $115M in New Age Manufacturing
New York City is set to receive $115M from city funding to build an Advanced Manufacturing Center, mainly focused on 3D printing. The city mayor, Bill Blasio announced the funding earlier this week. In efforts to revive New York City's industrial production, Blasio believes the launch of the center will encourage the industrial sector by opening up new technology and manufacturing opportunities.
Melissa Mark-Viverito, City Council speaker, looks forward to the center's production. She said at the event, "After many years of decline, our industrial and manufacturing sectors are growing with potential to employ even more working families. And we must modernize our city's industrial policy to better support and sustain this growth." To learn more about the focus of the Advanced Manufacturing Center, and the parties investing in it click here.
Oracle Expands SCM Solution
Oracle has expanded its already existing supply chain management cloud by adding two new features. The Oracle Supply Chain Management Cloud now has new offerings, Oracle Planning Central Cloud and Oracle Manufacturing Cloud, to better help manufacturers address their needs.
The Oracle Planning Central Cloud addresses demand and supply by integrating supply planning with big data analytics. This is to create an efficient one-stream flow of processes and production. The Oracle Manufacturing Cloud assists the preparation phase of production operations. By enabling custom design in the manufacturing processes, it allows manufacturers to quickly execute shop floor productions. To learn more about the new product features, and other enhancements made click here.
Cisco Improves Food & Beverage Traceability
Cisco has partnered up with Penelope S.p.A and NTT DATA to provide a new traceability technology platform for food & beverage manufacturers. The company using the new platform, Barilla Group, wants to be able to provide the tracking device that allows customers to trace the entire chain of pasta (the food it produces), from where the products were grown to where pasta was placed on a store shelf.
The tracking platform, Safety for Food (S4F), is powered by ValueGo. It allows customers to scan the barcode and receive tracking information of the product. By utilizing the Internet of Things (IoT) and the Internet of Everything (IoE), manufacturing professionals are connecting Barilla customers from the ground to the shelf though a technology driven experience. To find out more about the S4F features and how the companies are utilizing this traceability platform click here.
Gain a year of free access to our new research in the IoT Library by completing the IoT survey.
Categories: Supply Chain Management (SCM), Cloud, Big Data, Traceability, Industrial Internet of Things (IIoT), Environment, Health and Safety (EHS)