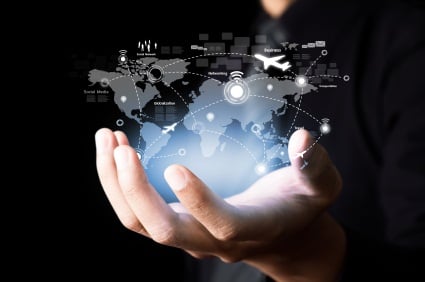 Infor held its annual user group meeting, Inforum, in New Orleans during the week of September 15. At this year's event the focus was on the cloud. As Infor evolved from being a software company that was a collection of acquisitions to a major enterprise software supplier, many questioned how it would harmonize the diverse portfolio of solutions it managed to accumulate. It has become clear that the current management team led by Charles Phillips has been able to lay out and execute against a strategy of focusing on vertical industries and leveraging open technologies and is now growing the business.
After several years of flat customer numbers, this year Infor posted a nearly 5% increase in customers with good revenue and EBITA streams. It has selected a set of key products to focus on and has enticed customers with the non-key products to migrate to those core applications. It has then provided an open integration bus, a rich user interface and embraced mobility across that core set of products. This has not only kept existing customers in the fold but is now enabling the company to attract new customers who see the Infor products as being innovative and highly competitive. The next release, which incorporates the ease-of-use and open integration investments, will be called Xi.
Moving to the Cloud
The biggest news of Inforum was the introduction of CloudSuites for multiple industries. Infor has focused on a number of what it refers to as micro-verticals such as A&D, Automotive, Fashion, High Tech, Industrial Equipment, and others. The company is packaging the collection of applications typical in those industries, configuring them specifically to the needs of a particular industry and then deploying them in the cloud using Amazon Web Services to provide globally available cloud-based enterprise software solutions.
One of the best quotes of the event was that "Analytics are core to a cloud deployment. Analytic capability has to be part of the cloud offering, not an add-on." That is not to say Infor will not charge for specialized domain expertise in deploying an analytic solution to a business issue, but it will not charge for the engine/capability. To that end, Infor has invested in the creation of a Scientific Applications Lab in Cambridge, MA next to MIT to develop advanced mathematical models and analytics to solve common business problems just as it created the Hook & Loop creative lab in New York to develop the new user experience. In both cases, Infor will leverage the Value Engineering group to ensure these investments are delivering results to the bottom line for customers, not just pretty pictures.
EAM Continues to Evolve
Infor Enterprise Asset Management was a featured component of the educational sessions at Inforum this year, as in the past with Infor recognizing CERN as its customer of the year for the results it has achieved using Infor EAM Enterprise. Infor continues to invest in the core EAM product and the Energy variant as well as its specialized EAM products for mass transit and the public sector. It is using Infor ION integration technology and the Hook & Loop user interface technology as well as the Infor Ming.le social collaboration and mobility tools to enhance the look, feel, and functionality of the product, keeping it competitive in the marketplace. It is a core part of several of the industry CloudSuite offerings.
Infor Partners to Deliver Discrete PLM in the Cloud
The biggest PLM-related announcement at the event was that Infor has entered into a partnership with Aras to deliver discrete manufacturing PLM in the Cloud. Infor will provide integration via ION and create a user interface based on Hook & Loop. Expected delivery of this is 2015, although Infor was able to demonstrate a prototype at the event. Unclear at this stage is how Infor will position the process PLM capabilities delivered by Infor Optiva versus the Aras capabilities to serve the CPG industry where both discrete and batch/process PLM are usually required in combination. The new Aras offering will be branded Infor PLM Innovator.
The Report Card
Infor is defying the naysayers that said that the plethora of products it acquired would bog it down and destroy its ability to invest. That is not to say its progress has been painless for the user community or that it has not made missteps but rather than it has succeeded far more than it has stumbled. Overall, Infor demonstrated steady progress and announced some innovative and even cutting-edge functionality for user experience enhancements that bode well for the users that have found their path aligns with the Infor path.
*This article was written with contributions by Matthew Littlefield, LNS Research's President & Principal Analyst.
Categories: Product Lifecycle Management (PLM), Solution Vendor / Software Vendor, Asset Performance Management (APM)