Veeva Systems recently hosted an in-person summit for the second time since the pandemic. As Veeva Systems usually does, this event was a joint R&D and Quality Summit in Boston on September 13 and 14. LNS Research was privileged to be able to attend this conference. The conference was well attended, with over 2,500 industry executives filling the Boston Convention and Exhibition Center.
Veeva Systems Show Floor at Boston Convention and Exhibition Center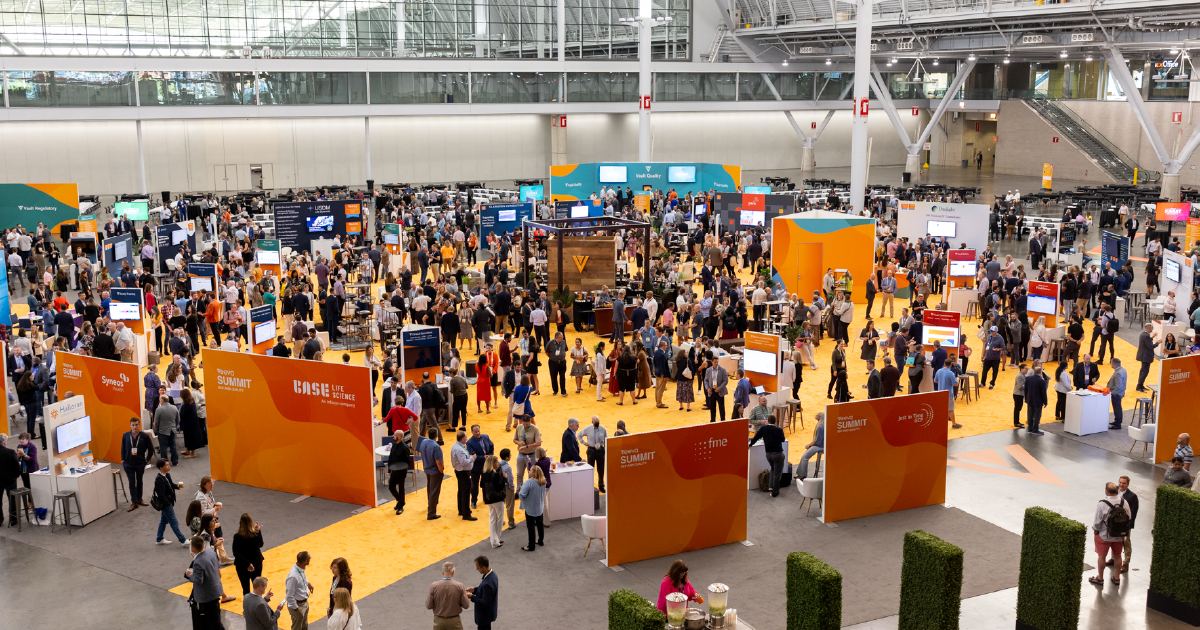 Veeva Systems CEO Peter Gassner opened the Veeva R&D and Quality Summit with key messages and product announcements. Mr. Gassner emphasized that Veeva Systems is chartered as a Public Benefit Corporation (PBC). Among the differences between a standard corporation and a PBC is that the interested parties are not just the stockholders but customers, stakeholders, and employees. Mr. Gassner emphasized throughout his talk that at Veeva Systems, an important value is doing the right thing. In Life Sciences, that includes being transparent about product development roadmaps and the timing of releases. It's important for end users to understand the capabilities that they can count on and build around. This is what trusted partners do.
Veeva Systems CEO Peter Gassner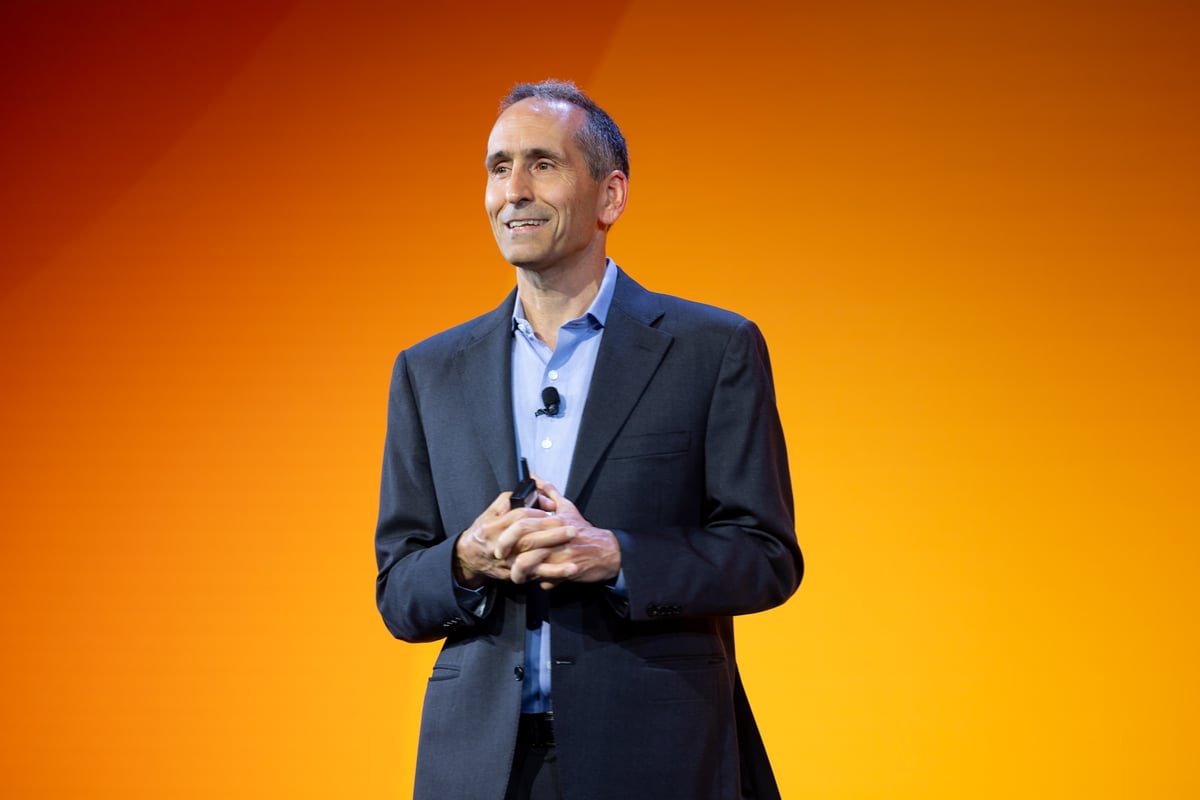 Clearly, Veeva Systems is going "all in" on becoming a trusted partner within the Life Sciences industry. Some organizations use acquisition as a tactic to gain footholds into different disciplines or adjacent industries; this is not the case at Veeva Systems.
Mr. Gassner announced seven—yes, SEVEN new products in the Veeva Development Cloud that are in various stages of development. All are targeted for launch to customers by the end of 2024. The seven are:
For Research Sites:
Veeva ID: Single sign-on capability for Veeva Systems clinical applications.

Study Portal: A targeted solution for researchers to access sponsor technology during clinical trials all in one place.
For Clinical Operations:
OpenData Clinical: A clinical database of research sites and investigators.
For Safety:
Safety Workbench

Safety Signal

These two products are analytics for pharmacovigilance management.
For Quality:
eForms: This will digitize paper forms and notebooks, which are so prevalent in Life Sciences today.

Batch Release: This, of course, is Veeva's entry into this long-discussed future state leading to "review by exception batch release protocols."
Veeva Systems Product Introductions
In addition to all of these new capabilities, Veeva Systems announced the formalization of their Business Consulting practice, focused on three areas:
Business Process Optimization

Change Management

Value Realization
Veeva Systems Business Consulting
This represents a large commitment on Veeva's part toward becoming a trusted partner in the industry.
There's a lot to like in this keynote. Clearly, the Veeva Systems team has been hard at work developing new capabilities to build on Veeva's success.
Attending this event were heads of innovation, regulatory, and quality from virtually every major pharmaceutical manufacturer. Veeva Systems honored several leaders in driving change and impact in their own businesses using Veeva Systems' products in the Veeva Hero Awards, including Pfizer's John Kelleher and Denise Guerrierro.
Veeva Systems' approach to AI reflects this cautious approach, focusing on use cases that can add value for end users. Veeva Systems announced application bots associated with some key processes and, more interesting to me, a direct data API that lowers the latency associated with manufacturing floor data ingestion into Veeva's various Vaults.
Veeva Systems' Approach to AI
At LNS Research, we talk about the data portability needs in terms of decision timeframes. (Figure 1)
Figure 1: Decision Timeframes drive data needs
At the enterprise level, decision timeframes are in days to weeks, sometimes months.

At the plant leadership level, decision timeframes are in minutes to hours.

At the line execution level, decision timeframes are in seconds to minutes. The need for data portability and speed increases the closer you get to the manufacturing floor.
Veeva Systems' fast data API moves them closer to the manufacturing floor decision timeframe, consistent with their direction moving into manufacturing.
I attended a couple of sessions on Day 2 focused on Veeva Systems' new accelerated batch release capability and their vision for their Veeva Vault Quality Platform.
Veeva Systems' choice of words to describe their new batch release capabilities was intentional; accelerated is what it is, as opposed to automated.
There is some automation within Veeva Systems' batch release tool. That automation is around checklist activities about record elements accumulated.
Veeva Systems Accelerated Batch Release
While this is Veeva Systems' initial foray into Batch Release, it reflects the future potential to achieve real-time review by exception capability as additional time series data integration and automation routines triggered from data that does not comply with requirements and specifications.
Veeva Systems' potential to point Batch Release in a data-rich direction in the future is great.
Other elements of the Quality Vision were around:
Their new LIMS offering

Validation Management

Customer Complaint Management

Training focused on compliance with competency requirements of GxP
Although accelerated batch has definite value to operations, it is still largely focused on quality and is targeted at quality decision-makers. Many opportunities still exist to extend into EHS, manufacturing, and Lab of the Future.
While Veeva Systems didn't say anything about getting into the Connected Frontline Workforce (CFW) space, they might be trying to sneak up on that market segment in the future. (Figure 2)
Figure 2: LNS Research Connected Frontline Worker Framework
Veeva Systems already has a product deployed for the frontline workforce called Vault Station Manager, the definition of which is "a modern, easy-to-use mobile application that ensures the right content is always available for the right station on the manufacturing floor." This is a core function of any CFW application. This capability, coupled with their new eForms and Training management capabilities, puts them squarely in the middle of CFW capabilities.
Beyond CFW, which they haven't committed to yet, is knowledge management, which will become more and more critical the deeper we get into this decade, and digital performance excellence, which is the digitalization of continuous improvement efforts leveraging advanced digital tools to speed execution and impact of improvement efforts.
Life Science End Users should consider Veeva Systems for the following:
Oftentimes, software purchase decisions are risky, but Veeva Systems clearly envisions being a trusted partner in transformation. They are curating a vendor ecosystem and have set up a consulting practice focused on business process optimization, change management, and helping customers realize value faster. This level of commitment builds trust that Veeva Systems is focused on adding value for Life Sciences companies for the long term.

Veeva Systems is a well-established and respected brand in Life Sciences. Veeva Systems is clearly making big bets on new capabilities that extend the idea of Veeva Systems as the "Life Science Cloud" beyond its leadership as a Customer Relationship Management application.

Platform decisions are big decisions not to be made lightly. Veeva Systems' pivot away from Salesforce bodes well for future data-focused capabilities that move beyond the Salesforce core event-based capabilities.
---
All entries in this Industrial Transformation blog represent the opinions of the authors based on their industry experience and their view of the information collected using the methods described in our Research Integrity. All product and company names are trademarks™ or registered® trademarks of their respective holders. Use of them does not imply any affiliation with or endorsement by them.