Four recent M&A announcements have prompted us to catch up on our view of where the industry is heading and follow up on our earlier predictions for 2021. They are:
SparkCognition's acquisition of Maana a leading digital knowledge platform company (acquisition value not published).

The acquisition of smart manufacturing supplier Plex Systems, Inc.® for $2.22 billion by Rockwell Automation®.

Hexagon AB's acquisition of Infor's global Enterprise Asset Management (EAM) business for approximately $2.75 billion.

Blackstone's acquisition of Sphera, a leading provider of Environmental, Social, and Governance (ESG) software, data, and consulting services, from Genstar Capital for $1.4 billion.
It should be noted that these are announced agreements and have not been settled at time of publishing.
2021 Predictions and Trends
Let's start by looking at what we said at the beginning of the year. We made five predictions for 2021. Our number two prediction was the following:
The focus on APM 4.0 will shift to a broader view in terms of Operational Excellence (OE 4.0) and Operational Risk Management (ORM). This will lead to increasing friction, and at the same time opportunity, between APM and EHS, and quality too... competitors will begin to react in 2021, and we'll see more partnerships and M&A ramping up.
We revisited this trend in our April 2021 blog, "Operational Excellence Driving Market Changes," where we highlighted new partnerships as well as M&A between suppliers of APM, EHS, Quality, and Connected Frontline Worker applications. We followed up with a blog citing the same trends in cybersecurity.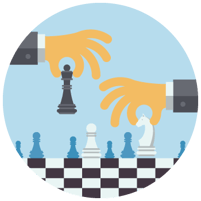 Chess Moves
So, what is behind these trends? Let's begin by talking about the first three acquisitions. I'll leave the Blackstone/Sphera analysis to my LNS Research colleague, Peter Bussey.
SparkCognition
SparkCognition, now eight years old, has raised over $175M through its Series C round from some 40 investors. Starting in Oil & Gas, they have branched into multiple markets ranging from manufacturing to defense, financial services, renewable energy, and cybersecurity. They offer a suite of products enabling subject matter experts, engineers, and operators to develop, configure, and deploy AI-powered applications. Early this year, they acquired Ensemble Energy, a leading provider of software products and services for the renewable energy industry, thereby adding APM and advanced analytics capabilities for renewables: Wind, Solar, Hydro, and Energy Storage. Then in May, SparkCognition opened an "autonomy facility" known as HyperWerx dedicated to showcasing the uses of Artificial Intelligence (AI) integrated with physical systems.
Now, with the addition of Maana, they add The Maana Knowledge Platform, which organizes industrial data and human expertise into a computational knowledge graph-based digital decision engine, further enhancing SparkCognition's capabilities. Not to be outdone by C3.AI, SparkCognition aims to offer both an AI/ML platform and fit-for-purpose deployable solutions that provide rapid time to value. Both acquisitions support this diversified strategy of technical depth and market breadth. At the end of the day, when the industry smoke clears, they intend to be one of the analytics firms still standing. So don't count them out.
ROCKWELL Automation®
Rockwell Automation has been on a tear recently with a number of acquisitions designed to expand their presence in the industrial software market. Rockwell has always grown through a combination of organic and inorganic initiatives but picked up the pace in 2020 by adding cybersecurity services firm, Oylo, and cloud-based computerized maintenance management system (CMMS) supplier, Fiix. But Plex Systems, Inc.® is the cherry acquisition that gives them a full stack of manufacturing software while also significantly expanding their installed base. And along with partner PTC's capabilities in PLM, CAD, IoT, and augmented reality, Rockwell has all the tools. LNS Research sees these acquisitions as a big positive for Rockwell and its customers.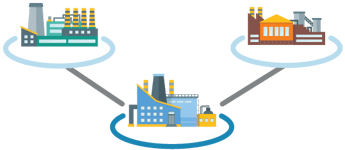 Hexagon AB
Hexagon AB is a Swedish company organized around multiple divisions, though, for purposes of this discussion, we will divide them broadly into two groups: first, a leading metrology and manufacturing solution specialist, Hexagon's Manufacturing Intelligence (HxGN MI) division; and second, a design, engineering, construction, and operations software and services group, one member of which is HxGN PPM, that serves owner/operators, EPCs, and AECs. HxGN was formed from the acquisition of Intergraph Process, Power & Marine in 2010, formerly known as M&S Computing, best known for its SmartPlant 3D software. With the addition of Bricsoft in 2018, Hexagon became the world's largest AEC/BIM & CAD company.
About two years ago, HxGN PPM started executing a strategy to push further into the process industry owner/operator market with the acquisition of j5 International in January 2019. J5's mobile solution supports Operator Rounds, Operations Logbook, Shift Handover, Standing Orders, Management of Change, Incident Management, and Work Instructions. J5 extended the capabilities of HxGN SDx Operations and InsightView, part of HxGN SDx, designed to help owner/operators manage large volumes of unstructured, unintelligent information – documents, drawings, and datasheets. Next, in November 2020, HxGN PPM added PAS Global LLC, an OT integrity and cybersecurity solution provider.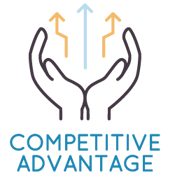 The j5 and PAS acquisitions are considered small fry deals compared to the big move into Enterprise Asset Management (EAM) with the Infor deal. Infor's EAM has its roots in its 2006 acquisition of Datastream System Inc. At that time and still today, Infor EAM remains one of a handful of leading EAM solutions on the market. In short, it's a solid product with a very good reputation and will help open doors for Hexagon in the owner/operator market outside the design and engineering hallways.
Where the Market is Headed
SparkCognition's and Rockwell's acquisitions make perfect sense to us, but one has to ask, was the Infor deal a good move on Hexagon's part? While it makes sense to connect the engineering data to the asset management database, this can be done through standard interfaces now. Perhaps Hexagon sees Bentley/Siemens' and AVEVA's ability to complete the digital thread from engineering to operations as a capability that they must have too. Hexagon is partnered with AspenTech for this, but their connection has yet to impact the market. Having an EAM doesn't complete the bridge.
Are there more moves coming, particularly with Koch's ownership of Infor and its support for Hexagon PPM via their Strategic Alliance Memorandum of Understanding to expand further the use of Infor EAM and Hexagon's solutions? Time will tell, but to LNS Research, the job isn't finished. Once you wade into the water, you need to swim, not tread.
What we do know is that Koch did very well in this deal. Consider that Koch paid a reported $13 billion for Infor, whose revenues at the time of acquisition in April 2020 were about $1 billion. It's projected that 2021 revenues for Infor EAM will be about $180M but let's assume that when Koch acquired Infor, they were $150M or about 15% of Infor's total revenues. This equates to a Koch purchase price for Infor EAM of about $1.95 billion. Now, Koch has monetized Infor EAM for $2.75 billion, or a 40% gain in less than 18 months, and retained an interest in Hexagon, one of their primary suppliers. Not bad for Koch. Now you know why Koch is a $110 billion juggernaut.
The trend has been for both EHS and APM vendors to expand into each other's territory, in most cases bypassing EAM, since APM solutions can drive whatever EAM is in place. For EAM vendors, while they have a solid business, they risk being squeezed out of the running in the battle over Operational Risk Management (ORM), a key objective of what LNS Research calls Operational Excellence 4.0. Here, LNS Research refers to the fight between EHS and APM where ORM software straddles the divide between the asset reliability, integrity, inspection, and maintenance focus of APM vendors and the process safety management, incident management, and worker risk assessment functionality of EHS vendors. On the EHS side, we have already seen Wolters Kluwer's acquisition of eVision in October 2018 and the Sphera acquisition of Petrotechnics in January 2019. On the APM side, we have Hexagon's purchase of J5 International and Honeywell's partnering with Enablon.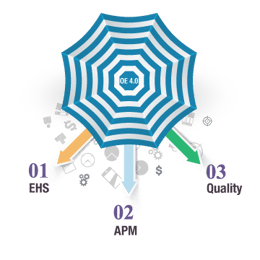 LNS Research has argued that EHS, APM, and Quality all need to merge under one umbrella to best support OE 4.0 and provide a truly holistic view of operational risk. Unfortunately, this is the challenge that most vendors have yet to fully understand and make actionable. Furthermore, just because a portfolio of software applications has a common owner and brand, it does not mean the underlying data model has been rationalized and that a unified view of operational risk will be easily achieved. Nevertheless, we see the M&A trend continuing as parts of the market consolidate with the larger players filling in gaps and rounding out portfolios. Smaller players need to occupy a profitable niche, find a sugar daddy acquirer, or risk running out of gas in the not-too-distant future. LNS Research sees the shakeout in its early stages. There's an expression, often attributed to a Chinese proverb, that is quoted as saying, "May we (you) live in interesting times." We certainly do...and let's hope that it's a blessing, not a curse.
---
All entries in this Industrial Transformation blog represent the opinions of the authors based on their industry experience and their view of the information collected using the methods described in our Research Integrity. All product and company names are trademarks™ or registered® trademarks of their respective holders. Use of them does not imply any affiliation with or endorsement by them.
Categories: Operational Excellence, Risk Management, Enterprise Asset Management (EAM), Industrial Transformation / Digital Transformation, Industry 4.0 / Smart Manufacturing, Asset Performance Management (APM), Environment, Health and Safety (EHS), Internet of Things (IoT), cybersecurity