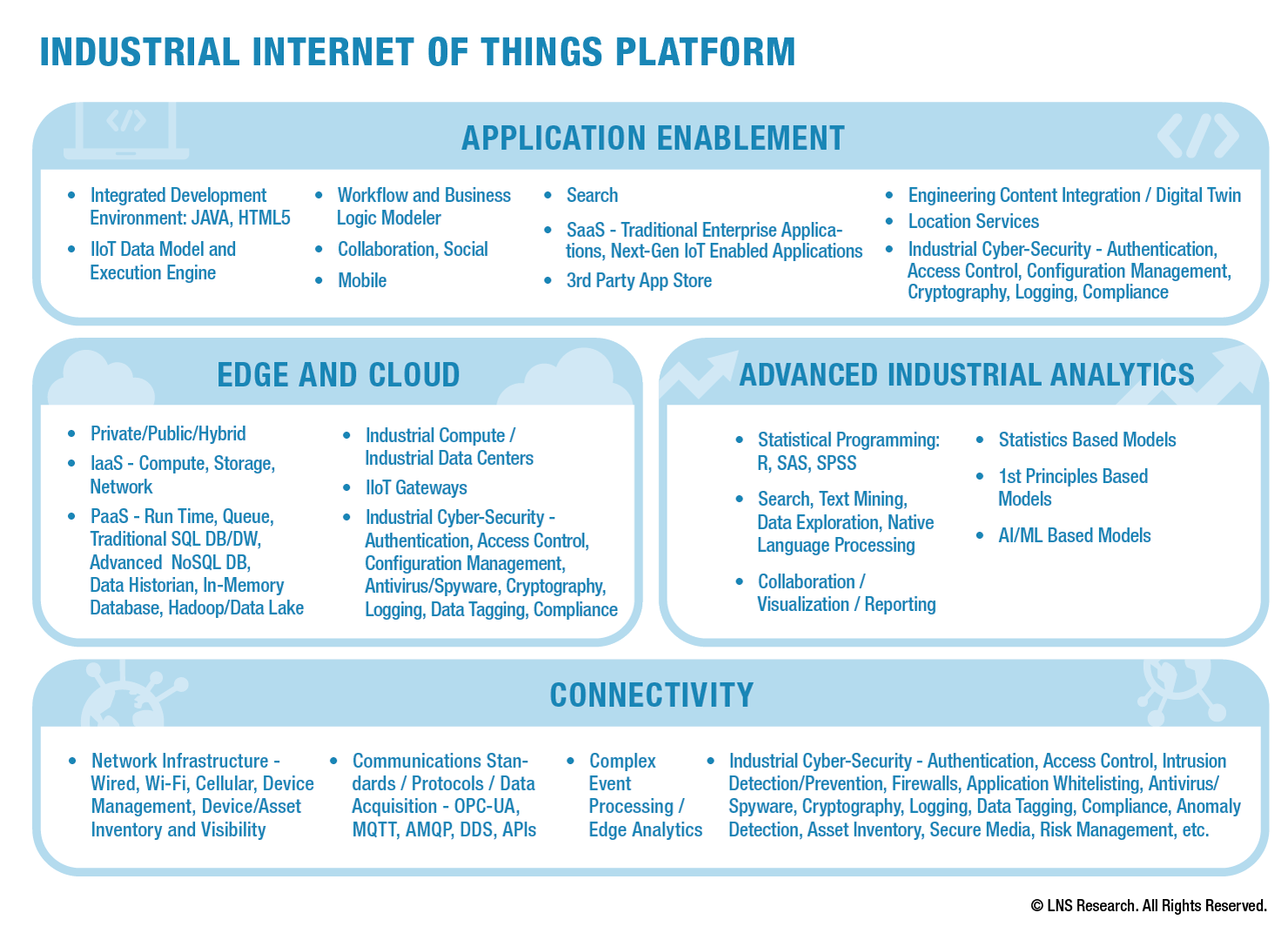 The #MondayMusings Industrial Transformation blog series provides insight and analysis for executives from the previous week's briefings, events, and publications @LNSResearch.
Click here to speak with Matt Littlefield
LNS Research is deep in the throes of completing the draft of our 2018 Industrial Internet of Things (IIoT) platform solution selection guide. As part of that guide development, we revisit and update our 2014 IIoT platform model.
Read More