Manufacturing Operations Management (MOM) solutions provide two traditional functions in the manufacturing plant:
Support and enforce manufacturing processes and procedures, and
Bridge industrial automation systems that provide plant floor control to enterprise and business operations systems.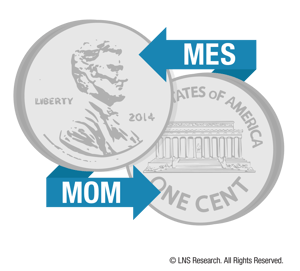 The MOM Solution Selection Guide covers over 20 vendors that deliver a variety of manufacturing operations solutions in batch and discrete industries. The goal of the guide is to help manufacturers create a short list of potential MOM suppliers that will meet most of their needs.
Most importantly, MOM selection can be the starting step of a big journey – Industrial Transformation (IX). Many manufacturers are discussing at a high level their ongoing goals for IX but often struggle with the starting point due to lack of data, connectivity, and consistency across plants.
We have found that one way forward with IX is to define the current and future Operational Architectures, and then implement some functions from them. It is often the case that MOM fills many gaps in the lower levels of the IX architecture, especially data collection, integration with business systems and operational functionality. MOM architectures are gradually changing and will evolve over the next few years to be much more tightly integrated into Industrial Internet of Things (IIoT) platforms. The seven lives of MOM describe the natural progression from traditional monolithic MOM systems to an entirely app-based approach to digital functionality.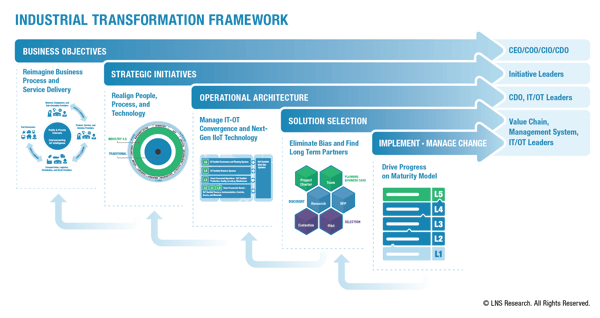 As manufacturers make IX and MOM choices, coordination between the different people involved (IT, business, plant) is vital for success. Coordinated choices about the level of MOM solution, whether it be somewhat stand alone or highly integrated into the IIoT, everyone must buy into the decisions and understand the implications of them. In the past, MOM decisions have been driven by plant and business personnel; this was completely understandable when integration was minimal, and the data collected was primarily used in the plant. This did, however, lead to a lot of weak practices such as allowing individual plants to make their own MOM decisions and a lack of trust between IT and operational technology (OT). These issues need to be addressed well before solution selection even starts.
The Operational Architecture process will help to define criteria to be used in solution selection, but it is often the case that the requirements are set by a few with little input from many people in various roles. We strongly push our clients to broaden the discussion as much as possible when defining the primary selection criteria. This has always been the case but is becoming more critical as IX expands; MOM is no longer a decision for plant managers as it will affect the company way beyond a single plant. Indeed, fundamental architecture decisions, such as which IIoT platform you will deploy, can dramatically change the criteria for selecting MOM.
The MOM Solution Selection Guide includes extensive discussion about the market, the types of MOM solution and vendors who are "Not quite MOM." These include big Cloud providers who are expanding towards the plant (Amazon and Microsoft), and a couple of vendors in the field of industrial software that don't quite fit: OSIsoft, the leading enterprise data historian, and Savigent manufacturing-focused workflow management company.
The bulk of the report delves deeper into 19 MOM vendors that cover many discrete and batch industries and global deployment possibilities. Some vendors are "teamed" because an infrastructure or ERP vendor might have partnered with a specialist to provide MOM functionality.
Vendors profiled in the Solution Selection Guide include:
Categories: Manufacturing Operations Management (MOM), Factory of the Future