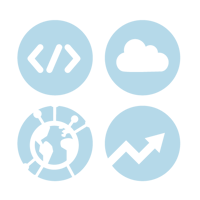 This month in Roundup, LNS Research explores recent announcements and events, such as food producer builds an Industry 4.0 plant; EHS tech company buys quality software firm; tech giant boasts of fueling economy by $4B; a new compliance and risk software release; LED light company flips the switch on IIoT application; machine learning company banks $4M; and two companies collaborate for connected plant analytics.
Cisco Helps Campofrío Food Group Rebuild After Fire with Industry 4.0 Plant
A fire in 2014 destroyed a food manufacturing plant in Burgos, in Northern Spain, but a state-of-the-art factory now rises up out of the ashes. Campofrío Food Group has built a new facility covering 99,000 square meters that boasts the latest in digital technology. The multi-national company produces processed meats, milk products and refrigerated and frozen goods, and the plant is expected to turn out about 101,400 tons of food products annually. Campofrío turned the loss into an opportunity, and even from the start of the design process wanted to create a smart factory to connect machines, devices, sensors and people in real-time. The food product company used Cisco's Connected Factory solution to create what it dubs a 'Factory 4.0' to enable the food producer to manage and optimize business processes and make well-informed decisions. Cisco reports key technology features were delivered to Campofrío's Burgos site such as IT/OT convergence via an integrated platform, real-time monitoring and analytics in line with ISA-95 and ISA-99, and increased security for digital and physical assets. This is Cisco's first implementation of the particular solution in Spain, but the company says it's already in use by multinationals like General Motors, Stanley Black & Decker, and Daimler Trucks North America. Cisco released a statement about the Industry 4.0 plant, and on March 1, Campofrío proclaimed a "green light for production."
EHS Company Takes on Quality: Medgate Acquires IQS
Medgate, a provider of cloud-based environmental, health and safety technology announced that it has acquired IQS, Inc., a provider of quality management software. This announcement is on the heels of another in which Medgate announced the purchase regAction, an environmental compliance management software company. IQS brings more than quality management and quality compliance software to the table; marquee customers are firms in manufacturing and asset-intensive industries like Delta Faucets, Alcoa and Eaton and others in automotive, aerospace and defense, medical device, and general manufacturing. Read the announcement by Medgate.
GE Aviation Pumped $4B+ into US Economy Over 5 Years
GE Aviation reports that investments reached $4.3 billion to expand U.S. operations during 2011-2016 with another $1.1 billion invested in international sites. The investments were fueled in part by record production on a new generation of jet engines, engine components, and aircraft systems. U.S. investments include $214M for new plants in Ellisville, Mississippi; Auburn, Alabama; Asheville, North Carolina; Lafayette, Indiana; and Huntsville, Alabama, which translates to approximately two million square feet of new manufacturing floor space. The company has also expanded plants in North Carolina and New Hampshire, and created centers for emerging technologies such as additive manufacturing, digital engine monitoring, ceramic matrix composites (CMCs) and electrical distribution. Execs say it's part of an effort to introduce several proprietary technologies to extend manufacturing capabilities in the U.S. Read full coverage of the story at Airline Ground Services.
Sphera Releases New Version of Risk & Compliance Software in Anticipation of EU SVT Regs
In 2018, new European Union regulations will take effect that require more stringent tracking and reporting processes for chemical products in excess of 1 ton. It appears that Sphera has preempted the deadline with the release of Intelligent Authoring 4.9, designed to help companies stay in compliance with the forthcoming REACH 2018 substance volume tracking (SVT) regulations by the ECHA. The operational risk and environmental performance technology company reports that there's more to the new software release than monitoring, analytics and reporting specific to the new standards. According to Sphera executives, this version introduces a new concept called GHS by Design for chemical companies to create GHS inspired compliance documents that could cover multiple jurisdictions. Read Sphera's announcement about the software release.
Intelligent Lighting Company, Digital Lumens Releases IIoT Application
Digital Lumens is a firm that has focused most recently on intelligent, connected lighting and sensor solutions. In recent history, the company expanded offerings to include software, products, and system integration for industrial and commercial settings, and now offers a cloud-based platform for lighting control and building intelligence called SiteWorx. Digital Lumens now styles itself as a vendor in the IIoT application space and reports a new suite of networked sensors and connected applications for manufacturing and industrials to use to create "smart buildings" as they strive for insight, control, and business performance. DL's CEO, Tom Pincince acknowledges that there are still obstacles to accelerate the adoption of smart building applications; the organization cites easy implementation, scalability, and open operability as ways they overcome challenges. Read Boston Globe's coverage of the IIoT story.
Predikto for Rail and Aviation Fleets Raises $4M in Series A Funding
Predikto, an Atlanta-based technology company, recently received $4M in venture capital to expand engineering, data science, and its customer success team plus expand into Europe. The firm focuses on predictive analytics for industrial machinery, specializing in solutions for the rail and aviation sectors. Their technology combines data with machine-learning software to develop custom predictive analytics algorithms for industrial equipment, which in turn should allow users to use a predictive maintenance approach in operations. Predikto says that its solution can produce predictions on things like machine breakdowns, production delays, expected life of equipment, and production yield. Get the full Predikto funding story on BizJournals site.
Honeywell And Seeq Team Up for Connected Plant Initiative
Honeywell recently announced a partnership with Seeq, a company with an analytics application for engineers and operations analysts to find insights in process manufacturing data. The companies established a collaboration to help industrial customers focus on safety, efficiency and reliability, presumably to reduce unplanned downtime, increase output, and minimize safety risk. The integration of Honeywell's Connected Plant platform with Seeq is to capture, aggregate and analyze data, and leverage an ecosystem of process and equipment data; it may suit a variety of companies like those in Oil & Gas, pharmaceutical, specialty chemical, utility, energy, and others. Read the full story now.
---
All entries in this Industrial Transformation blog represent the opinions of the authors based on their industry experience and their view of the information collected using the methods described in our Research Integrity. All product and company names are trademarks™ or registered® trademarks of their respective holders. Use of them does not imply any affiliation with or endorsement by them.